Missed the event? No problem! Contact us on communications@anzmes.org.nz for access to the recordings and resources!

Are you a GP, nurse, or allied health professional?
Do you want to learn more about Long COVID diagnosis and treatment?
Then join us for this free recorded online interactive event!
Our goal is to offer insight into the emerging situation with Long COVID, highlight what current research is showing in terms of links to ME/CFS, and provide education around symptom management – providing practical tools you can use and prescribe in your clinics or medical practice.
---
This course is CME endorsed! Allied health can apply for CPD hours too!

The "Long COVID Diagnosis & Symptom Management: Learn From ME'' activity on (3&8 November 2022), has been endorsed by The Royal New Zealand College of General Practitioners (RNZCGP) and has been approved for up to
4 CME credits for Continuing Professional Development (CPD) purposes.
---
There is a shortage of evidence based information available to healthcare professionals or the general public about Long COVID and ANZMES has created this event in order to address this. GP's and patients get in touch with ANZMES asking for up to date information about Long COVID and its relationship to ME/CFS and evidence based management. This event provides an overview of the appropriate tools and techniques that health professionals can add to your toolkit and prescribe easily to help manage symptoms; guest speakers will help bring health professionals up to date with this evidence-based knowledge.
Spread out over two evenings, this event is packed full of useful, interesting, and interactive sessions. It is designed so that you can learn directly from GPs, researchers, and clinicians and interact with your colleagues in break out rooms as you discuss case studies, and ask those burning questions during Question and Answer sessions with our guest speakers.
When? 7pm on Thursday 3rd November 2022 and 7pm Tuesday 8th November 2022
Where? Zoom.
How to register: Fill out this form to register for the event
To apply for all 4 CME credits you will need to attend both sessions and fill out the post event survey. You will then have access to Event Resources and go into a draw to win a prize.
If you can't make it to the live sessions, register, and then watch the event at your own pace through the recordings which will be made available after the event.
The prize draw ends on 13th November but you can watch the event any time. However CME/CPD must be claimed by 30th November 2022.
Schedule: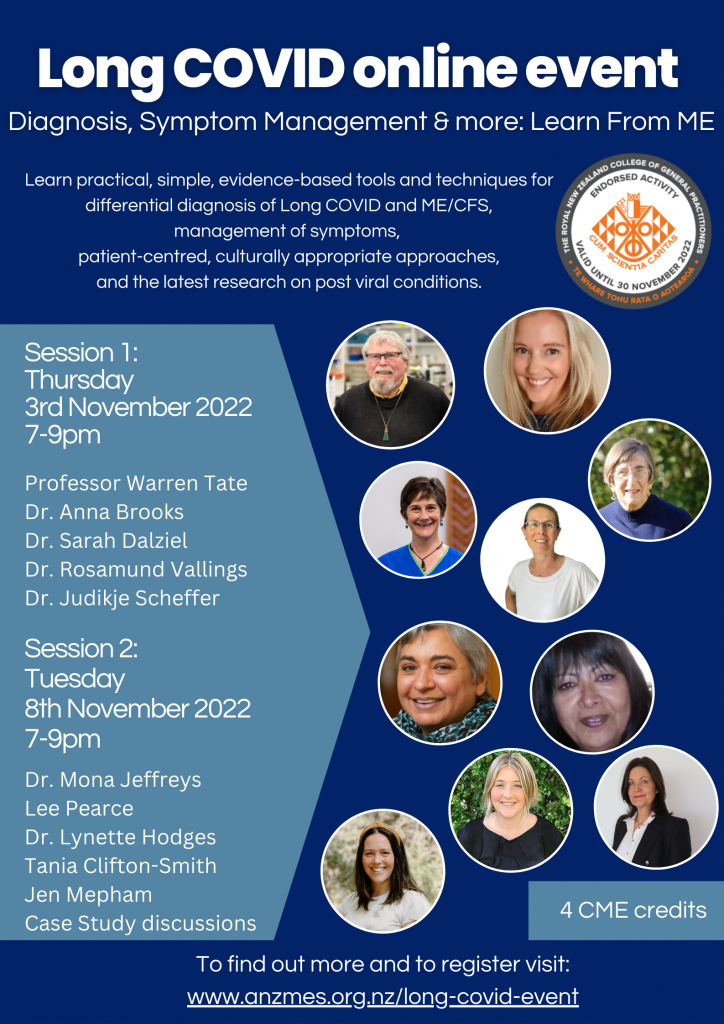 Guest speaker bios:
Session 1
Emeritus Professor Warren Tate
FRSNZ, CNZM
Professor Warren Tate has been an academic and researcher at the University of Otago in Dunedin, New Zealand for 55 years. He is a Fellow of the Royal Society of New Zealand, and internationally, a Fellow of the Alexander von Humboldt Foundation of Germany, and was an International Research Scholar of the Howard Hughes Medical Institute of the United States. He is currently an Emeritus Professor working full time. Professor Tate's research currently has a strong interest in unexplained human diseases. Initially he was a discovery molecular biologist and co-discovered a new rare mechanism of gene regulation, utilised by HIV-1. Professor Tate works on mammalian memory and Alzheimer's disease and the development of a potential therapeutic agent based on a natural neuroprotective brain protein, secreted amyloid precursor protein alpha. His most recent research programme initiated in 2012 has been on Myalgic Encephalomyelitis /Chronic Fatigue Syndrome (ME/CFS) focussing on preclinical studies with New Zealand patients to understand its biological basis. Professor Tate approaches research on ME/CFS through the dual lens of an affected family of over 30 years and a biomedical researcher. He has found molecular signatures for the illness supporting its biological basis and is now studying how close the post-Covid fatigue syndrome Long COVID from SARS-CoV-2 infection is in its molecular signatures to ME/CFS. Most recently he has advocated for many ME/CFS patients in NZ who have had ongoing serious adverse reactions from the COVID vaccination campaign, and for ME/CFS being reclassified as a disability.
Prof. Tate will present on: The pathology of Long COVID and ME/CFS.
Dr. Anna Brooks
PhD, BSc (Hons), BCA
Research: My primary research interest brings together my strong expertise in multicolour flow cytometry, cellular immunology and mesenchymal stromal cell biology to try and better understand immune/stromal cell interactions in health and disease.
I am an experienced cellular immunologist and my research focuses on deep "immune profiling" which involves characterising cell populations in both blood and digested tissues using advanced cell analysis technologies.
I have a strong interest in understanding immune perturbations caused by infectious diseases, with an immediate focus on Long Covid but also including other infectious diseases, immune deficiencies, and vaccination programs, as investigating cellular diversity and/or function in human blood and tissues underpins many health issues.
I am the director of Auckland Cytometry, the shared resource flow cytometry core facility, at the School of Biological Sciences, for the Faculty of Science. We specialise in complex, multicolour panel design and optimisation and are currently running up to 40+ colours simultaneously, using spectral cytometry.
Dr. Brooks will present on what is happening in the body of someone with LC and what symptoms manifest as a result.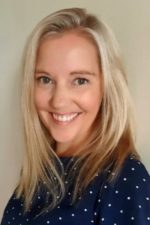 Dr. Sarah Dalziel
MBChB (Auckland), FRNZCGP, Dip Paeds, Dip Obs
I am a Specialist General Practitioner, working at Te Ngae Medical Centre, in Rotorua, since 2001. I enjoy all aspects of family health care, with areas of interest in women's health and ME/CFS. At Te Ngae Medical Centre we are a friendly team, who share similar philosophies of providing high quality medical care to our patients. I have attended several international ME/CFS conferences in USA, UK, and Australia. Meeting overseas researchers and clinicians who are experts in this condition has strengthened my knowledge and understanding of ME/CFS, as well as making invaluable contacts. Since the COVID-19 pandemic conferences (via Zoom) have also included presentations on Long COVID, including up to date research and opinion on the similarities to ME/CFS. I am a medical advisor to ANZMES and I have been involved in educational sessions for CCIS support groups.
I am married with 2 children. When not at work I love spending quality time with my family as well as a range of outdoor activities including mountain biking, tramping, and gardening.
Dr. Dalziel will present on how to diagnose LC with a patient-centred approach.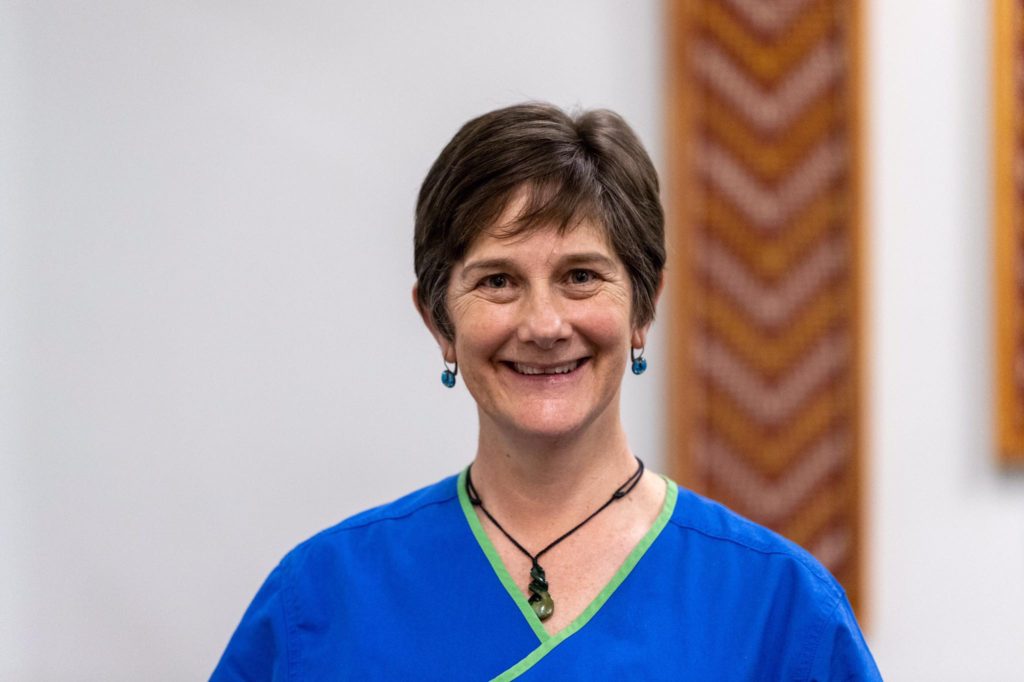 Dr. Rosamund (Ros) Vallings
MNZM, MB BS (Lond), MRCS LRCP Dip Clin Hyp, BA
Rosamund Vallings has been seeing patients with Chronic Fatigue Syndrome for the past 40 years, and been involved in writing management guidelines, lecturing and research. She was awarded MNZM in 2008 for services to ME/CFS, and the Nelson Gantz Outstanding Clinician award in 2016 by the IACFS. She has written 3 books for patients, and is a co-author of the International Clinicians Primer. The talk, based on current research, will cover guidance for diagnosis, using the current Canadian Diagnostic criteria, and a practical approach to management strategies to be used in a GP setting.
Dr. Vallings will present on how to make a diagnosis of ME/CFS and management strategies in the GP setting.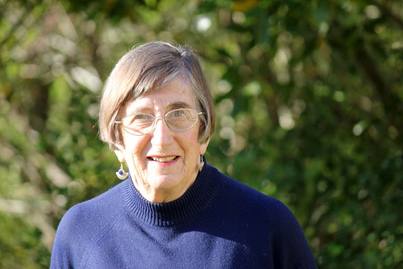 Dr. Judikje Scheffer
FRNZCGP, GCSpMed
Originally trained in The Netherlands Judikje has been a Medical Doctor for over 15 years, whereby she has been living in New Zealand with her husband and daughter for the past 6 years.
Judikje has multiple years experience in emergency medicine hospital care and has gained an education qualification for university students while coaching and educating medical students during their surgical rotation of internships.
With a particular broad interest in the whole patient she finished specialist training in the Netherlands in the field of General Practice in 2013, making her experienced in a diverse spectrum of patient care, including but not limited to acute and chronic care, mental healthcare and motivational interviewing techniques. Judikje has since worked in different practices both in The Netherlands and New Zealand. She is a fellow of the Royal New Zealand College of General Practitioners.
Judikje holds a postgraduate certification from the University of Queensland in Sports Medicine and in the last 6 years she expanded her work in the field of musculoskeletal and sports related illness and injury, including Concussion, Relative Energy Deficiency in Sport and overtraining/burnout, and as a medical doctor at sports events.
Since 2018 Judikje has been working with elite athletes of different sports as sports doctor for High Performance Sport New Zealand and Rowing New Zealand. Judikje has been to the Youth Olympic Games in Buenos Aires Argentina as a team doctor and she has been the Chief Medical Officer for the two TISSOT UCI Track Cycling World Cups in Cambridge in 2019.
Judikje has a large knowledge of Chronic Fatigue Syndrome (CFS) and has made it her goal to assist and guide patients with the illness to their recovery.
Dr. Scheffer will present on getting the most out of the doctor/patient relationship through active listening techniques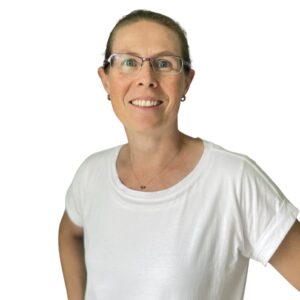 Session 2
Dr. Lynne Russell
Dr Lynne Russell works as a Senior Research Fellow – Maori Health with the Health Services Research Centre (HSRC) at Victoria University of Wellington. Much of her professional and academic work has centred around the Indigenous knowledge and healing practices used in recovery from trauma associated with mental distress, suicide loss and self-harm. She describes herself as an writer, activist and public speaker stirred by cultural resilience, social justice, Indigenous and LGBTI rights, and the amplification of voices more readily silenced in society.
Dr. Russell will present on the effects of Long COVID on Maori communities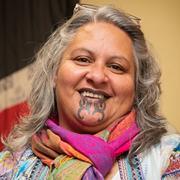 Lee Pearce
Dip Comp Nursing, Adv Dip Crit Care, BHSc, PG Dip Business (Endorsed Aviation), PG Dip Health Sciences
Lee started her career in Department of Critical Care Medicine at Auckland City Hospital as newly graduated Registered Nurse and has since filled her basket of experience in Pacific health both in NZ and in the Pacific. She succeeded Fepulea'i Margie Apa as the Pacific Director at CCDHB for a number of years, designed, and initiated the Pacific Unit at CCDHB before answering a call to work in the Pacific. Highlights of her career included redesigning the health system, managing H1NI Pandemic, initiating the banishment of soft drinks on one atoll in Tokelau and alcohol on another as the Director of Health, which was continued countrywide by her successor. Lee was the Health Advisor to the Government of Nauru, Ministry of Health for 5 and a half years where she assisted Health management and staff to strengthen the health system, introduced the concept of Wellness centres in the form of (40ft) mobile containers fully fitted out with Dental and Clinic rooms which were commissioned and installed in 2015. Lee also was a member of the Commonwealth Advisory Committee for Health for 4 years and had the privilege of speaking on a number of occasions at the WHO World Health Assembly and other International Forums. Lee moved back to NZ in Oct 2019, took up the role of Director Pacific Services/Practice Manager for Pacific Health Plus which is the largest Pacific owned and governed medical practice south of Auckland.
Lee Pearce will present on the effects of Long COVID on Pasifika communities.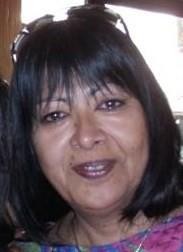 Dr. Mona Jeffreys
BSc, MSc (dist), PhD
Mona is an epidemiologist and Senior Research Fellow at Te Hikuwai Rangahau Hauora | the Health Services Research Centre, Te Herenga Waka-Victoria University Wellington. She trained in epidemiology at the London School of Hygiene and Tropical Medicine (MSc) and Bristol University (PhD). She has held senior academic roles at Massey University (Wellington) and Bristol University (UK). Her main research interests are around equity in access to care. She currently leads the HRC-funded "Enhancing Primary Health Care Services to Improve Health in Aotearoa New Zealand" and co-led a nationwide study of COVID-19 "Ngā Kawekawe o Mate Korona | Impacts of COVID-19 in Aotearoa". She lives with ME/CFS, and has a particular research interest in long COVID.
Dr. Jeffreys will present on the mental health components of living with Long COVID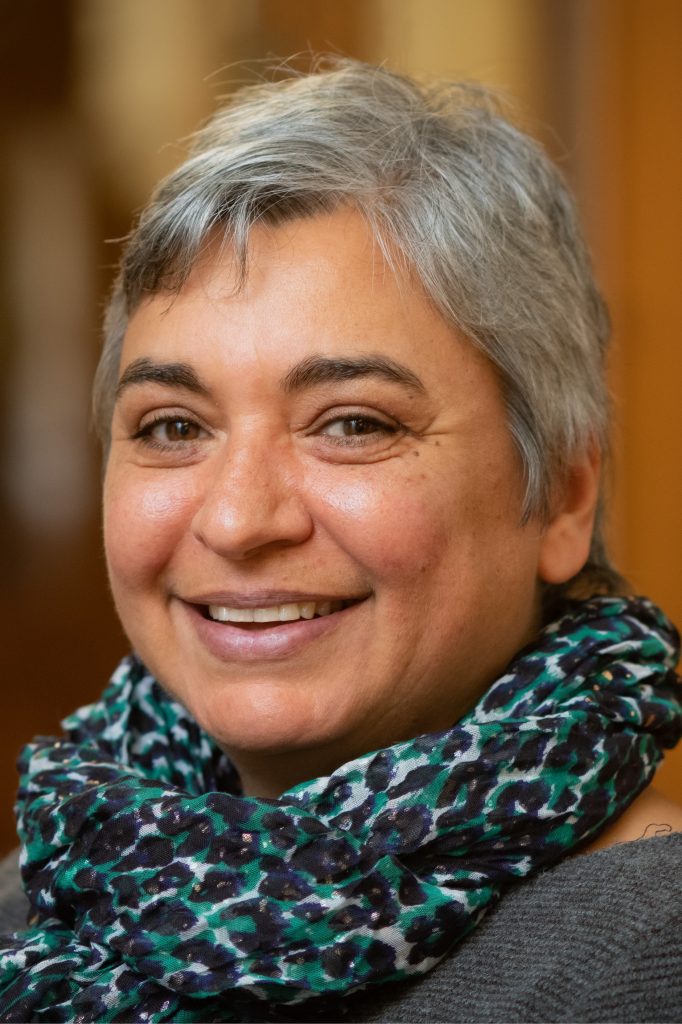 Dr. Lynette Hodges
PhD, MSc, BSc (Hons)
Dr Lynette Hodges is a Senior Lecturer in Sport and Exercise at Massey University. Dr Hodges teaches courses in Clinical Exercise Physiology, exploring the assessment, prescription, and monitoring of exercise programmes designed to achieve specific health outcomes for individuals with non-communicable diseases. She is current board member of Clinical
Exercise Physiology New Zealand (CEPNZ) and chair of the organization's research, education, and professional affairs committee. Within this group, she is responsible for coordinating and developing webinars, overseeing the design and development of educational information, and organizing and managing the yearly CEPNZ conference. Dr Hodges' research focuses mainly on Myalgic Encephalomyelitis/Chronic Fatigue Syndrome (ME/CFS). Once dismissed as `all in the mind,' ME/CFS is now recognized as a serious debilitating condition; however, there is currently no cure or approved treatment. Notably, and contrary to many other non-communicable diseases, exercise has been found to worsen symptoms of ME/CFS and may cause post exertional malaise (PEM). In this presentation, Dr Hodges discusses why graded exercise therapy is a no for those with Long Covid and ME/CFS and provides valuable insight into this complex, poorly understood condition.
Dr. Hodges will present on why Grade Exercise Therapy (GET) is NOT recommended for those experiencing Post Exertional Malaise (PEM).
Tania Clifton-Smith
MNZPT, FNZSP (Hon.)
Physiotherapist has 30 year's experience in the field of breathing dysfunction, breathing pattern disorders and hyperventilation syndrome and physiotherapy.
She co-founded Breathing Works clinics 1998: the clinics have treated over 30,000 individuals with breathing dysfunction. Established the BradCliff Breathing Method in 2008 a physiotherapy treatment programme for breathing dysfunction. Completed The post graduate MindBody Medicine diploma AUT Auckland 2015.
Published works on breathing dysfunction include:
Books:
· Breathe to Succeed (Penguin NZ 1999)
· Dynamic Breathing – managing your asthma. (Random NZ 2008)
· Breathe Stretch & Move. (Random NZ 2002)
· Breathing Matters (Random NZ 2006)
· How To Take a Breath (Penguin Random 2021)
Paper:
· Clifton-Smith T, Rowley, J. (2011). "Breathing pattern disorders and physiotherapy: inspiration for our profession", Physical Therapy Reviews, 16 (1) p75-86
Chapter:
· Recognizing and Treating Breathing Disorders A Multidisciplinary Approach by Leon Chaitow, Christopher Gilbert, Dinah Morrison United Kingdom, 2013 Chapter 7.6 Breathing Pattern Disorders and the Athlete
Guidelines: Severe Asthma Toolkit Australia
· Co-authored the Dysfunctional Breathing section
Past positions:
NZ Asthma and Allergy educational board
NZ physiotherapy business development advisory group.
Current:
Physiotherapy Cardio-respiratory special interest group member
Presentations:
Extensive since 1991 to both medical and non-medical audiences.
Awards:
The highest award by Physiotherapy New Zealand: Honorary Fellow (FPNZ (Hon)): 2021.
Acknowledgement of the esteem in which the recipient is held by Physiotherapy New Zealand. It is awarded by National Executive to a physiotherapist (or in exceptional circumstances a non-physiotherapist) in recognition of their outstanding contribution through research, advocacy or academic achievements, for the advancement of the physiotherapy profession and/or for population health internationally. FPNZ (Hon).
Tania Clifton-Smith will present on breathing techniques for Long COVID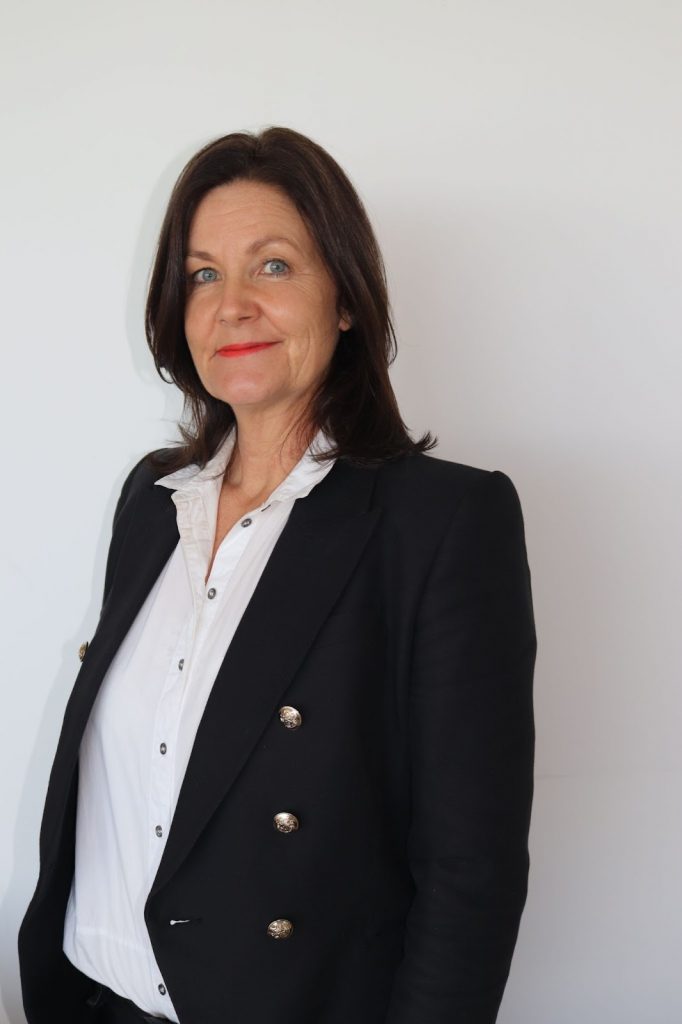 Jen Mepham
PGCert. Clinical Exercise, BSc Hons (Physio), MPNZ
Jen Mepham is a cardio-respiratory physiotherapist. Through the pandemic she was the Chairperson of the Physiotherapy New Zealand Cardio-respiratory special interest group. As a team they were successful in advocating for appropriate access to PPE for physiotherapists. Jen is a member of the expert advisory group for the Ministry of Health Long COVID guidelines. Jen works clinically at a private hospital and has set up a respiratory outpatient clinic for breathing pattern disorders and Long COVID. Jen enjoys being active with her children, riding her bike and sewing.
Jen Mepham will present on Pause, Touch, Engage: Physiotherapy in the management of Long COVID